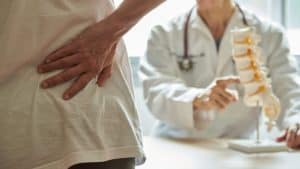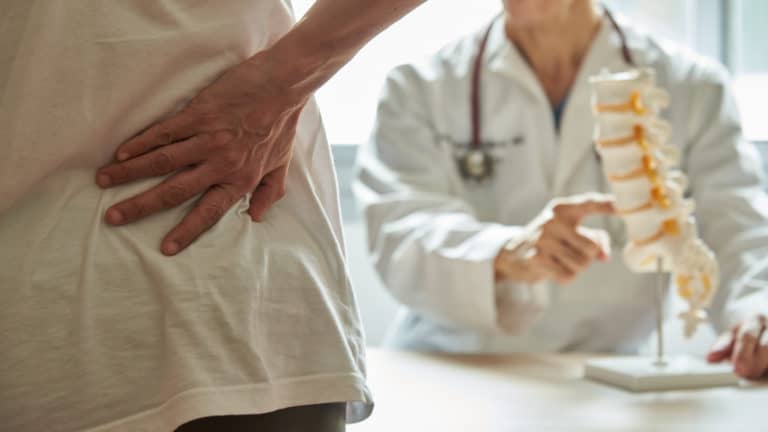 After a car accident, you may suffer from back pain, neck pain, and other musculoskeletal injuries that can range from minor to severe. As you seek medical attention, you may get inundated with recommendations for treatment.
Two of the most common treatment options for injuries to the musculoskeletal system are chiropractors and orthopedists. While both orthopedists and chiropractors treat back, neck, and other injuries, the way in which they treat the injuries is very different. Moreover, insurance companies may only cover certain types of treatments from these medical professionals.
With this in mind, you may be unsure about what kind of treatment should you seek after a wreck. As Lawrenceville car accident lawyers, we are asked this question on nearly a daily basis. The answer is that it depends. The good news is that our attorneys can evaluate your case and help you determine what type of medical treatment you should seek.
At Scholle Law, we have a vast network of doctors, orthopedists, chiropractors, and other medical professionals who can provide expert insight into your treatment options. While you are seeking treatment, we will work on your case to help you get the compensation you deserve.
Give us a call at (866) 592-1296 or contact us online for a free, no-obligation consultation with a Lawrenceville car accident attorney today.
Chiropractors vs. Orthopedists: Required Education and Certifications
One of the main differences between chiropractors and orthopedic doctors is the amount of education, training, and other requirements needed to practice. Chiropractors must earn a Doctor of Chiropractic (D.C.) before they are allowed to see patients. In addition, chiropractors must be licensed in the state in which they plan to practice.
Orthopedists, on the other hand, are required to attend medical school for four years. Upon completion, they are awarded a Doctor of Medicine (M.D.), similar to your primary care physician. In addition to medical school, orthopedists are also required to complete one year as an intern and four to seven years in a residency program. Only after they finish their degree and training can they practice orthopedics – a journey that can last over 10 years.
Many orthopedists will also complete fellowships to become more specialized in their area of orthopedics. There are seven subspecialties in orthopedic medicine: spinal surgery, hand surgery, total joint replacement (hip and knee), pediatric orthopedics, foot and ankle, sports medicine, and orthopedic oncology. In addition to these seven subspecialties, there are also fellowships in orthopedic trauma, shoulder and elbow surgery, and orthopedic surgery.
Chiropractors vs. Orthopedists: Approach to Treatment
The main philosophy of chiropractic practice is that every system of the body is connected. As such, chiropractors forego invasive procedures in favor of spinal realignments, acupuncture, massages, and other alternative treatments to relieve pain and heal the body. Chiropractors may also use these treatment options to address other issues like migraines, weakness, and other issues potentially caused by misaligned nerves.
Orthopedic doctors, on the other hand, take a more modern approach to medical treatment. While orthopedists will also first utilize non-invasive treatment options like physical therapy, massage, and medications, they are also trained in treatments such as injections and surgery if needed.
Chiropractic care is considered "alternative medicine."  Orthopedic doctors utilize the latest technology and treatment options to help their patients.
Should I See a Chiropractor or Orthopedic Doctor After a Car Wreck?
While orthopedic doctors and chiropractors do treat many of the same injuries, they do so in very different ways. As such, it may be confusing figuring out the type of treatment you need to seek. Perhaps the most important factor to consider is the cost of treatment.
Paying out of pocket, chiropractic treatment is typically less expensive than visiting an orthopedist. But after a car accident, your insurance provider may not cover visits to the chiropractor. This is because chiropractic is considered "alternative medicine," and therefore may not be considered "reasonably necessary."
On the other hand, treatment from an orthopedic doctor is usually viewed the same way as treatment from your primary care physician or a visit to the hospital. Orthopedic doctors use tried and rigorously tested methods to treat patients. Therefore, health and auto insurance companies are more likely to view orthopedic treatment as "legitimate" compared to chiropractic care.
Get the Help You Need from a Lawrenceville Car Accident Attorney
Because of how insurance companies view different forms of treatment after a wreck, our attorneys usually recommend visiting an orthopedic doctor instead of a chiropractor. Chiropractors are extensively trained to realign the spine and treat injuries with non-invasive procedures, which can help you heal after a collision.
Orthopedic doctors apply many of the same treatment options as chiropractors, but have more extensive methods they can utilize as needed. That means car accident victims can receive the full treatment they need from orthopedic doctors, up through and including surgery, if needed.
If you are injured in a car accident, seeking medical attention is the most important first step you can take. While a chiropractor can provide basic treatment, our attorneys have found that going to an orthopedic doctor is a better treatment option.
If you are unsure about what orthopedic doctor to visit, our attorneys can help. We have a network of medical care providers to whom we can refer you so you can get the treatment you deserve. While you are undergoing treatment, we will work on your case to get the full compensation to which you are entitled.
Give us a call at (866) 592-1296 or contact us online for a free, no-obligation consultation with a Lawrenceville car accident lawyer today.